Marijuana Use Continues to Grow in Older Adults
https://www.medscape.com/viewarticle/925762?nlid=134178_2052&src=WNL_mdplsnews_200228_mscpedit_psyc&uac=292598PZ&spon=12&impID=2294726&faf=1
Cannabis use in older Americans is growing. New research shows that over a 4-year period use of the drug in individuals age 65 and older increased by 75%.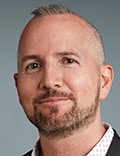 This population is especially vulnerable to potential adverse effects from cannabis and so this population needs to understand the potential risks associated with marijuana use, study investigator Joseph J. Palamar, PhD, MPH, associate professor, Department of Population Health, New York University (NYU) Langone Medical Center, New York City, told Medscape Medical News.
The findings, he added, indicate a need for more research to gain a better understanding of the risks of cannabis use as well as its potential benefits for older adults.
The study was published online February 24 in JAMA Internal Medicine.
Latest Data
Previous research by Palamar and colleagues showed cannabis use in adults age 65 and older increased sharply from 0.4% in 2006-2007 to 2.9% in 2015-2016.
The new study examined the most recent national trends to determine whether cannabis use in this population is still increasing.
The researchers performed a secondary analysis of adults 65 years and older from the most recent four cohorts (2015-2018) of the National Survey on Drug Use and Health, a cross-sectional nationally representative survey of noninstitutionalized individuals in the US.
The survey asked participants about use of marijuana, hashish, pot, grass, and hash oil, either smoked or ingested.
Researchers calculated the absolute and relative change in past-year cannabis use between 2015 and 2018.
The analysis included 14,896 respondents 65 years and older. Of these, 55.2% were men and 77.1% were white.
The results showed the prevalence of past-year cannabis use in this older age group increased significantly, from 2.4% in 2015 to 4.2% in 2018 (P = .001), a 75% relative increase.
Key Subgroups
The study also revealed key subgroups that experienced marked increases in cannabis use. One such group included those who received mental health treatment in the past year (2.8% in 2015 vs 7.2% in 2018, a 157.1% relative increase; P = .02).
Palamar pointed out that some individuals with mental illness self-medicate with marijuana.
"While it's possible that marijuana use can increase risk for mental health problems, we believe marijuana use might be used more often in an attempt to alleviate mental health issues such as anxiety," he said.
Another subgroup with increased cannabis use were those reporting past-year alcohol use (2.9% in 2015 vs 6.3% in 2018, a 117.2% relative increase; P < .001). The authors note that the risk of using both cannabis and alcohol is higher than the risk of using either alone.
Future research is needed to aid in monitoring and educating older patients regarding such co-use to minimize potential harms, said Palamar.
The researchers also found significant increases in cannabis use among races/ethnicities other than non-white Hispanic (336.4% relative change), individuals with at least a college education (113.8% relative change), those with an income of $75,000 or more (129.2% relative change), married individuals (100% relative change), and women (93.3% relative change).
Growing Acceptability
It's "certainly interesting" that the rate of cannabis use among married individuals appears now to match that of unmarried people, said Palamar.
"Drug use usually decreases after marriage and/or having kids, but this study suggests that using marijuana may be becoming more universally acceptable, even among married older adults," he said.
In addition, while men are much more likely than women to use marijuana, women might be starting to "catch up," he added.
It's not clear from this study what's driving the increase in cannabis use, but Palamar suspects it's related to growing acceptability of marijuana and its increasing use for medical reasons.
Older patients may not be cannabis novices and may just be "re-initiating" its use, he said. "We learned from previous studies that most older people who are using cannabis first used it when they were young."
He noted that it's also likely that baby boomers who use marijuana "are merely aging into this older age bracket."
Nationally, cannabis is illegal — but depending on the state, it's legal for medical or recreational use. However, Palamar is not convinced that state-level changes in legal status of cannabis fully explain the increased use.
He added that more research at the individual state level is needed.
Limitations of the study include possible limited recall and "social desirability bias." Such bias refers to denying engaging in a potentially stigmatized behavior "for fear of being identified or judged," said Palamar.
Mixed Messages
Commenting for the study for Medscape Medical News, Elie Aoun, MD, a psychiatrist at NYU and vice-chair of the American Psychiatric Association Council on Addiction Psychiatry, said the findings are "concerning."
There's a "huge drive" to make marijuana more available, but there's a problem with the "messaging" around how it should be used for medicinal purposes, said Aoun.
"Marijuana is being promoted as a medicine even though we don't have enough data to support its use as a medicine."
He used the example of epilepsy where cannabidiol (CBD), a neuroactive cannabis-derivative, has been shown to have antiseizure properties, but only in specific types of syndromes such as Lennox-Gastaut syndrome.
"We haven't found marijuana to be effective for seizure disorders in general, but the message is that if you have seizures you should be taking marijuana," said Aoun.
Older patients taking up cannabis is "definitely concerning" since there are "no sound data" to show that it works for conditions such as chronic pain. In addition, he noted that in older patients, cannabis might cause instability and increase the risk of falls.
Medscape Medical News © 2020