How Cannabis-Based Therapeutics Could Help Fight COVID Inflammation
Editor's note: Find the latest COVID-19 news and guidance in Medscape's Coronavirus Resource Center.
Plagued by false starts, a few dashed hopes, but with perhaps a glimmer of light on the horizon, the race to find an effective treatment for COVID-19 continues. At last count, more than 300 treatments and 200 vaccines were in preclinical or clinical development (not to mention the numerous existing agents that are being evaluated for repurposing).
There is also a renewed interest in cannabinoid therapeutics — in particular, the nonpsychoactive agent cannabidiol (CBD) and the prospect of its modulating inflammatory and other disease-associated clinical indices, including SARS-CoV-2–induced viral load, hyperinflammation, the cytokine storm, and acute respiratory distress syndrome (ARDS).
Long hobbled by regulatory, political, and financial barriers, CBD's potential ability to knock back COVID-19–related inflammation might just open doors that have been closed for years to CBD researchers.
Why CBD and Why Now?
CBD and the resulting therapeutics have been plagued by a complicated association with recreational cannabis use. It's been just 2 years since CBD-based therapeutics moved into mainstream medicine — the US Food and Drug Administration (FDA) approved Epidiolex oral solution for the treatment of Lennox-Gastaut syndrome and Dravet syndrome, and in August, the FDA approved it for tuberous sclerosis complex.
CBD's mechanism of action has not been fully elucidated, but on the basis of its role in immune responses — well described in research spanning more than two decades — it's not surprising that cannabinoid researchers have thrown their hats into the COVID-19 drug development ring.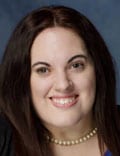 The anti-inflammatory potential of CBD is substantial and appears to be related to the fact that it shares 20 protein targets common to inflammation-related pathways, Jenny Wilkerson, PhD, research assistant professor at the University of Florida School of Pharmacy, Gainesville, Florida, explained to Medscape Medical News.
Among the various trials that are currently recruiting or are underway is one that is slated for completion this fall. CANDIDATE (Cannabidiol for COVID-19 Patients With Mild-to-Moderate COVID-19) is a randomized, controlled, double-blind study led by Brazilian researchers at the University of Sao Paulo. The study, which began recruitment this past August, enrolled 100 patients, 50 in the active treatment group (who received capsulated CBD 300 mg daily for 14 days plus pharmacologic therapy [antipyretics] and clinical measures) and 50 who received placebo.
The primary outcome is intended to help clarify the potential role of oral CBD for preventing COVID-19 disease progression, modifying disease-associated clinical indices, and modulating inflammatory parameters, such as the cytokine storm, according to lead investigator Jose Alexandre de Souza Crippa, MD, PhD, professor of neuropsychology at the Ribeirao Preto Medical School at the University of São Paulo in Brazil, in the description of the study on clinicaltrials.gov. Crippa declined to provide any additional information about the trial in an email to Medscape Medical News.
Calming or Preventing the Storm
While Crippa and colleagues wrap up their CBD trial in South America, several North American and Canadian researchers are seeking to clarify and address one of the most therapeutically challenging aspects of SARS-CoV-2 infection — the lung macrophage–orchestrated hyperinflammatory response.
Although hyperinflammation is not unique to SARS-CoV-2 infection, disease severity and COVID-19–related mortality have been linked to this rapid and prolonged surge of inflammatory cytokines (eg, interleukin 6 [IL-6], IL-10, tumor necrosis factors [TNF], and chemokines) and the cytokine storm.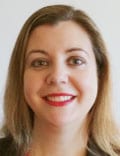 "When you stimulate CB2 receptors (involved in fighting inflammation), you get a release of the same inflammatory cytokines that are involved in COVID," Cecilia Costiniuk, MD, associate professor and researcher at the Research Institute of the McGill University Health Center, Montreal, Canada, told Medscape Medical News.
"So, if you can act on this receptor, you might be able to reduce the release of those damaging cytokines that are causing ARDS, lung damage, etc," she explained. Targeting these inflammatory mediators has been a key strategy in research aimed at reducing COVID-19 severity and related mortality, which is where CBD comes into play.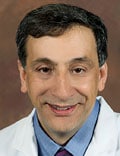 "CBD is a very powerful immune regulator. It keeps the [immune] engine on, but it doesn't push the gas pedal, and it doesn't push the brake completely," Babak Baban, PhD, professor and immunologist at the Dental College of Georgia at Augusta University, told Medscape Medical News.
To explore the effectiveness of CBD in reducing hyperactivated inflammatory reactions, Baban and colleagues examined the potential of CBD to ameliorate ARDS in a murine model. The group divided wild-type male mice into sham, control, and treatment groups.
The sham group received intranasal phosphate buffered saline; the treatment and control groups received a polyriboinosinic:polycytidylic acid (poly I:C) double-stranded RNA analogue (100 µg daily for 3 days) to simulate the cytokine storm and clinical ARDS symptoms.
Following the second poly I:C dose, the treatment group received CBD 5 mg/kg intraperitoneally every other day for 6 days. The mice were sacrificed on day 8.
The study results, published in July in Cannabis and Cannabinoid Research, first confirmed that the poly I:C model simulated the cytokine storm in ARDS, reducing blood oxygen saturation by as much as 10% (from ±81.6% to ±72.2%).
Intraperitoneally administered CBD appeared to reverse these ARDS-like trends. "We observed a significant improvement in severe lymphopenia, a mild decline in the ratio of neutrophils to T cells, and significant reductions in levels of [inflammatory and immune factors] IL-6, IFN-𝛾 [interferon gamma], and in TNF-ɑ after the second CBD dose," Baban said.
There was also a marked downregulation in infiltrating neutrophils and macrophages in the lung, leading to partial restoration of lung morphology and structure. The investigators write that this suggests "a counter inflammatory role for CBD to limit ARDS progression."
Additional findings from a follow-up study published in mid-October "provide strong data that CBD may partially assert its beneficial and protective impact through its regulation of the apelin peptide," wrote Baban in an email to Medscape Medical News.
"Apelin may also be a reliable biomarker for early diagnosis of ARDS in general, and in COVID-19 in particular," he wrote.
Questions remain concerning dose response and whether CBD alone or in combination with other phytocannabinoids is more effective for treating COVID-19. Timing is likewise unclear.
Baban explained that as a result of the biphasic nature of COVID-19, the "sweet spot" appears to be just before the innate immune response progresses into an inflammation-driven response and fibrotic lung damage occurs.
But Wilkerson isn't as convinced. She said that as with a thermostat, the endocannabinoid system needs tweaking to get it in the right place, that is, to achieve immune homeostasis. The COVID cytokine storm is highly unpredictable, she added, saying, "Right now, the timing for controlling the COVID cytokine storm is really a moving target."
Is Safety a Concern?
Safety questions are expected to arise, especially in relation to COVID-19. CBD is not risk free, and one size does not fit all. Human CBD studies report gastrointestinal and somnolent effects, as well as drug-drug interactions.
Findings from a recent systematic review of randomized, controlled CBD trials support overall tolerability, suggesting that serious adverse events are rare. Such events are believed to be related to drug-drug interactions rather than to CBD itself. On the flip side, it is nonintoxicating, and there does not appear to be potential for abuse.
"It's generally well tolerated," Wilkerson said. "There've now been several clinical trials in numerous patient population settings where basically the only time you really start to have issues is where you have patients on very select agents. But this is where a pharmacist would come into play."
Costiniuk agreed: "Just because it's cannabis, it doesn't mean that there's going to be strange or unusual effects; these people [ie, those with severe COVID-19] are in the hospital and monitored very closely."
Delving Into the Weeds: What's Next?
Although non-COVID-19 cannabinoid researchers have encountered regulatory roadblocks, several research groups that have had the prescience to dive in at the right time are gaining momentum.
Baban's team has connected with one of the nation's few academic laboratories authorized to work with the SARS-CoV-2 virus and are awaiting protocol approval so that they can reproduce their research, this time using two CBD formulations (injectable and inhaled).
If findings are positive, they will move forward quickly to meet with the FDA, Baban said, adding that the team is also collaborating with two organizations to conduct human clinical trials in hopes of pushing up timing.
The initial article caught the eye of the World Health Organization, which included it in its global literature on the coronavirus resource section.
Israeli researchers have also been quite busy. InnoCan Pharma and Tel Aviv University are collaborating to explore the potential for CBD-loaded exosomes (minute extracellular particles that mediate intracellular communication, including via innate and adaptive immune responses). The group plans to use these loaded exosomes to target and facilitate recovery of COVID-19–damaged lung cells.
From a broader perspective, the prospects for harnessing cannabinoids for immune modulation will be more thoroughly explored in a special issue of Cannabis and Cannabinoid Research, which has extended its current call for papers, studies, abstracts, and conference proceedings until the end of December.
Like many of the therapeutic strategies under investigation for the treatment of COVID-19, studies in CBD may continue to raise more questions than answers.
Still, Wilkerson is optimistic. "Taken together, these studies along with countless others suggest that the complex pharmacophore of Cannabis sativa may hold therapeutic utility to treat lung inflammation, such as what is seen in a COVID-19 cytokine storm," she told Medscape Medical News. "I'm very excited to see what comes out of the research."
Baban, Wilkerson, and Costiniuk have disclosed no relevant financial relationships.
For more news, follow Medscape on Facebook, Twitter, Instagram, and YouTube.
Medscape Medical News © 2020